*Dec 7, 2022 (Wednesday)
*5:00 - 6:00 pm CET (Stockholm) / 11:00 - 12:00 pm EDT (New York)
From Google Sheets to Gridly - how did Timezynk tame the process of translating their mobile and desktop applications?
What you will learn in this webinar:
What were the biggest pains for the development team and how these were resolved
How Timezynk reduced the time needed to add a new language to their platform by 76%
Typical challenges in launching new languages for SaaS platforms
Common pitfalls when using Google Sheets for managing translation content
Live Gridly demo of SaaS-related content localization use cases
**Hosts: **
** Johan Heander** Johan was co-founder and CTO when Timezynk was launched in 2010. Since 2013, Johan has held the position of CEO. With a team of 10 people, Johan and his colleagues at Timezynk have built an excellent time reporting and scheduling tool used in a wide variety of industries including financial services, hotels, restaurants, events, cleaning services, health care, social services, and more.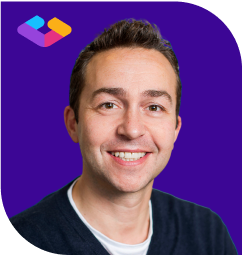 Michael Souto Mike has over 20 years of experience in game and app development and localization. He prides himself on providing his expertise, addressing potential bottlenecks, and assisting various businesses in accelerating their development process for better translation and localization.