Streamlined
Content Localization
Manage all your multi-language content at speed.
Trusted by awesome companies
Content Management

Localization

Development
Manage content at scale
Centralize and work on all your content in a single convenient workspace. Get unlimited flexibility with the intuitive feel of a spreadsheet and the connectivity of a headless CMS.
Unlock agile content creation & localization
Streamline your workflows with all your source and target languages in one localization platform. Localize on the fly or in batches custom-tailored to your tempo.
Ship faster with instant updates
Grab content from any source and push it directly into your projects.
Connect everything together and ship faster.
Features
One workspace,
endless potential
Spreadsheet interface

Digital asset control

Views

Dependencies

Formulas

Templates

Branching & merging

Paths

Translation memory

Glossaries

Tags

LQA models
Platform
Collaborate

Integrate

Control
Unify your team
Bring your team together under one content management system. One login, one app, one workspace, one source of truth.
Real-time updates
Update content in real time with simultaneous team-wide collaboration.
Comments
Centralize the conversation and keep your teams focused with comments.
Tickets
Track issue statuses within a ticket center to complete projects faster.
Triggers
Perform actions based on events happening with your content.
Build a content ecosystem
Pull content from any source and push it wherever it needs to go. Connect your projects to Gridly in just a few clicks.
Gridly API
Make content accessible and exchange data with developer-friendly API.
File Import & Export
Import and export a vast range of file types with built-in version control.
Add-ons
Benefit from out-of-the-box add-ons and connect your favorite tools.
SDKs
Access data or trigger functions from your code with SDKs for .NET, C#, PHP, or Go applications.
AWS Lambda
Bring your own code into Gridly and run it with AWS Lambda functions.
Stay in control
Unlock your team's full potential and avoid unwanted changes by giving everyone access to the content they need to deliver their best work.
Access control
Protect your data with granular access control.
Audit trail
Track events in any cell, review history, and roll back if needed.
Data references
Use any content anywhere and eliminate inconsistencies with automated project-wide updates.
Roles and permissions
Assign roles and define permissions to manage user rights and control data access.
User groups
Group users together to manage their permissions and access rights in batches.
What you can do with Gridly
Content Management

String Translation

Localization QA

Multi-step Localization
Scaled-up content management
Bring all your content together and manage thousands of content objects at scale, with a flexible spreadsheet structure evolving according to your needs.
Localize from a single source of truth
With your whole team in one workspace, it's never been easier to keep track of your multi-language content.
Accelerate your localization quality assurance
Streamline your localization testing process and push content updates into your projects. Bring your testers, developers, and translators together with Gridly.
Control your localization workflow
Implement a continuous, agile localization management system with ease. Tame the furious flow of changes and updates across your process.
Whoop it up with Add-ons
Connect Gridly with your favorite tools and add extensions with additional capabilities.
Google Sheets
Unity
Unreal Engine
memoQ
Localization Quality Assurance (LQA)

Phrase

lexiQA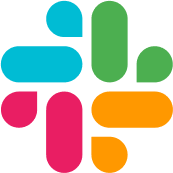 Slack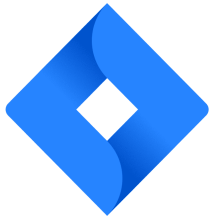 JIRA
CLI
Get started today
Manage all your multi-language content at speed with Gridly.