Speed up your workflow with machine pre-translation
Leverage cutting-edge technologies to get high-quality results faster.
Boost efficiency with pre-translation
Provide professional translators with content delivered by leading machine translation solutions.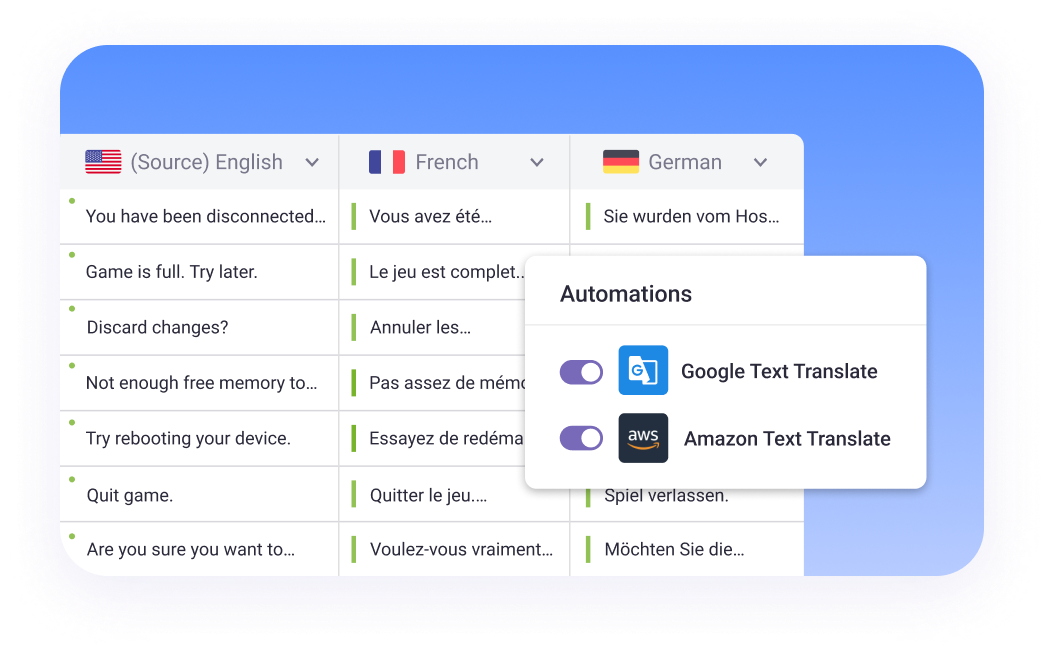 Multiple languages at once, in seconds
Run machine translation confidently for 100+ languages on both the source and target sides with minimal setup.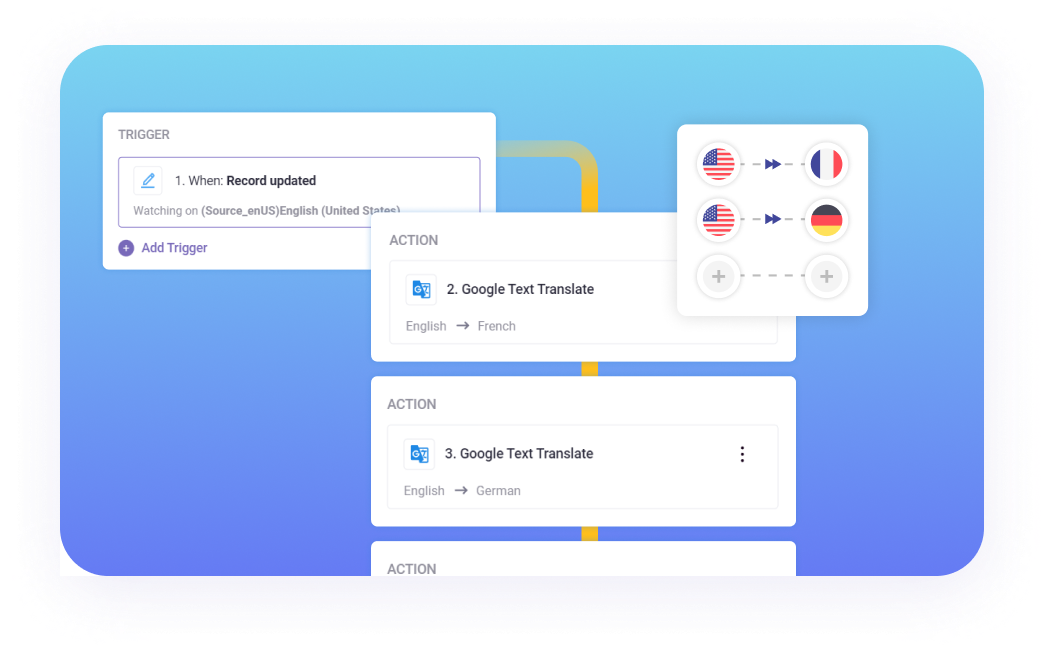 Streamlined post-editing with change tracking
Get translations updated automatically based on changes in your source texts and identify machine-translated content requiring post-editing.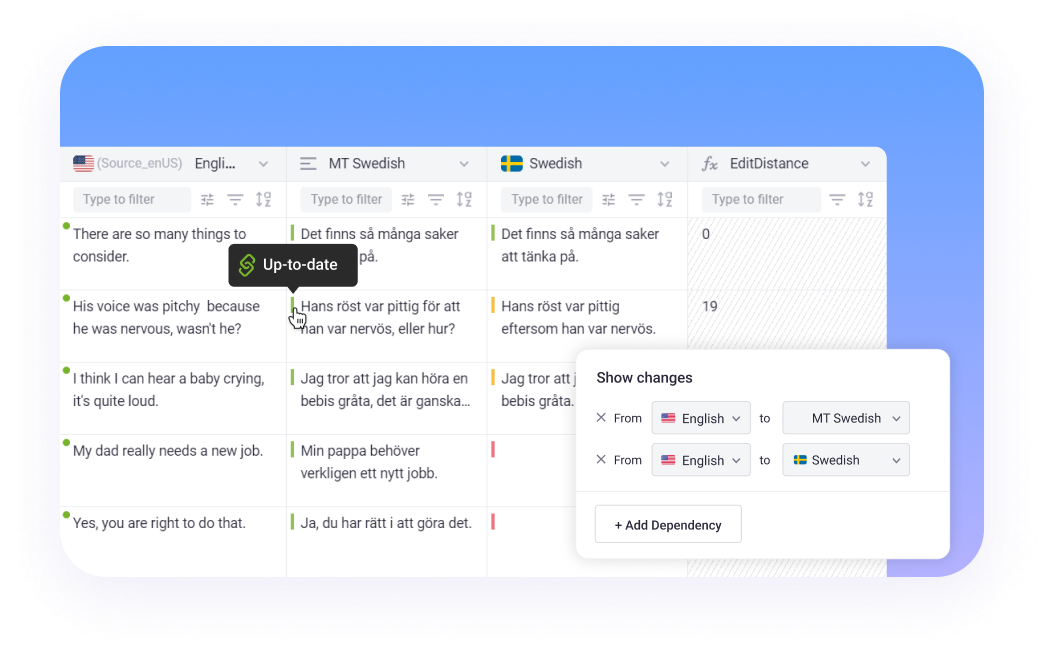 Power your workflow with machine pre-translation
Accelerate with a machine translation template
Auto-generate translations to boost your localization process and gain a quick overview of your content with minimal setup. Start with a pre-set automation rule in the template, test it on sample records, and customize the template according to your needs.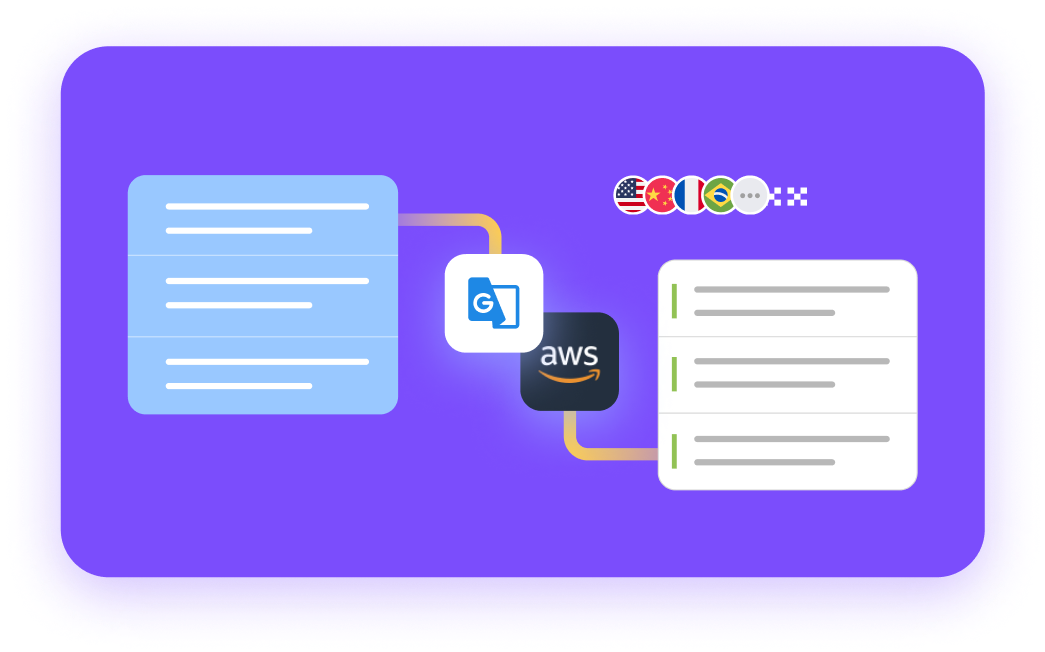 Want to know more about machine translation in Gridly?