Gridly welcomes GPT-4
It was only three months ago when the introduction of ChatGPT prompts started creating incredible AI-powered opportunities in Gridly, specifically prompts for the GPT 3.5 models.
Now, OpenAI's younger yet more powerful offspring is here: GPT-4, equipped with many more parameters and trained on extensive data.
Check out the new automation, which empowers you to run prompts for OpenAI's GPT-4 large language model directly within your content. Chat with GPT-4 is available as a paid add-on for all professional and enterprise users.
If you've already subscribed to GPT-4, all you need to do is bring over your OpenAI API key and you can start prompting right away in Gridly.

Learn more about the new automation action: Chat with GPT-4
As easy as ABC: setting up access and rights for translators
You now have full flexibility in setting up which languages translators can work on when inviting them to your Gridly account. You can assign specific language pairs and even offer unassigned language pairs as read-only references.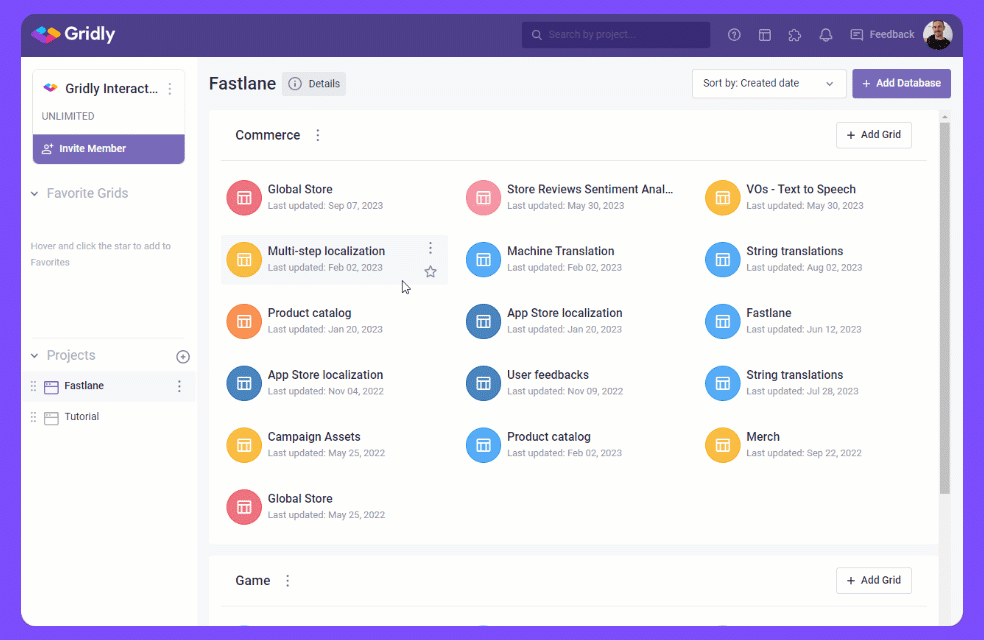 Learn more about how to manage access for Translators
Other updates released in August
Ability to export system columns within the file export.
Export/Import to/from multiple Excel sheets defined by Paths
New function: ExtractJsonPath to get values from a property of a JSON object
Support for allowing Translators to run Automations
[Gridly API] Ability to create, get, and disable publicly shared Views