Gridly UI available in Chinese, nǐ hǎo!
Released as a public Beta available for all tiers, users can configure the language used in Gridly UI to Chinese, either manually or based on the browser language.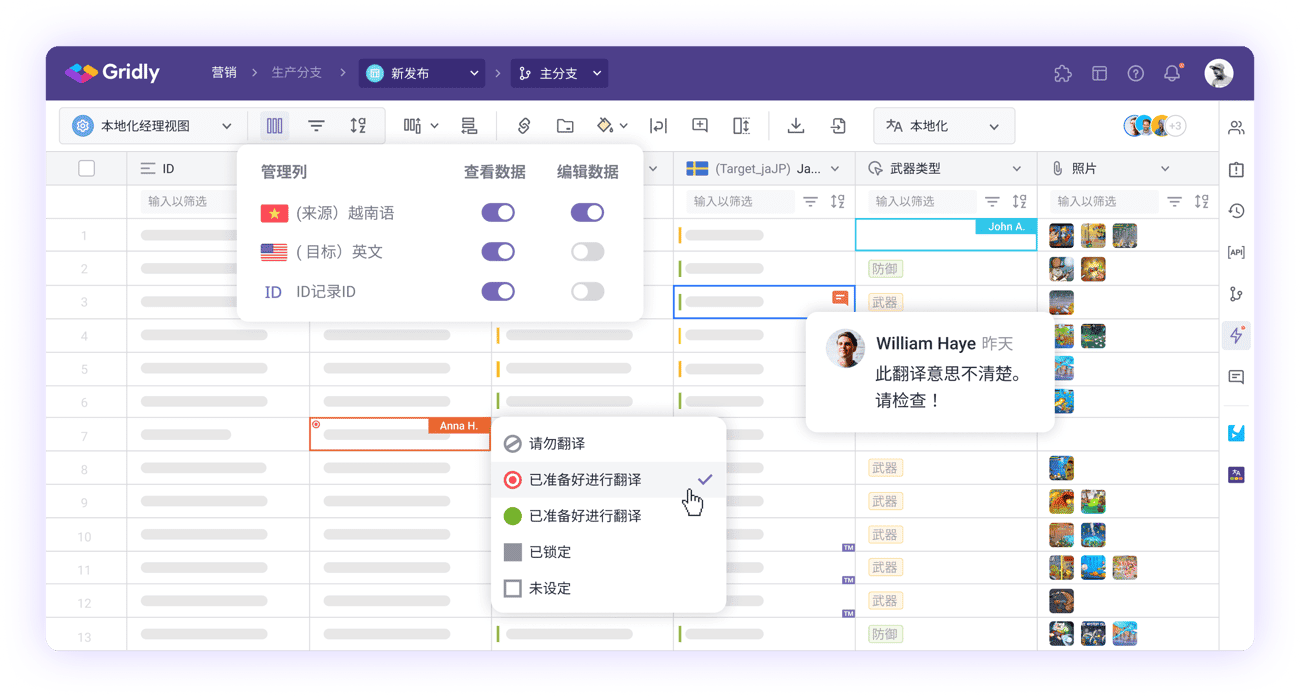 Send discord messages with the new automation step
Create customized messages and post them to your channels on Discord automatically or with just a click of a button. Keep your team informed about new content updates, tickets, comments, and more without having to switch between platforms and write posts manually.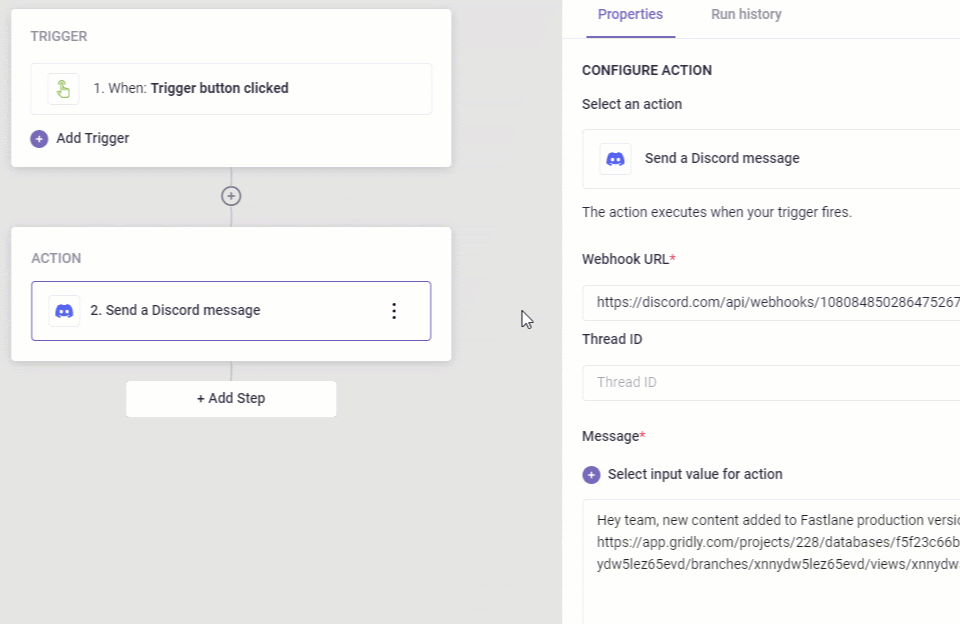 Keep your company's security in check with AuditLog
Get a detailed overview of who updated a Grid, invited a new member, or created a new view. Using the Audit log, available for all enterprise tier customers, you can filter events by date range, author, and category, making it easy to find specific events.
Other updates
DateTime format for quick filters, If conditions, and Set Value steps
Ability to apply multiple translation memories and termbases to a project
Bulk creation of a branch for multiple Grids