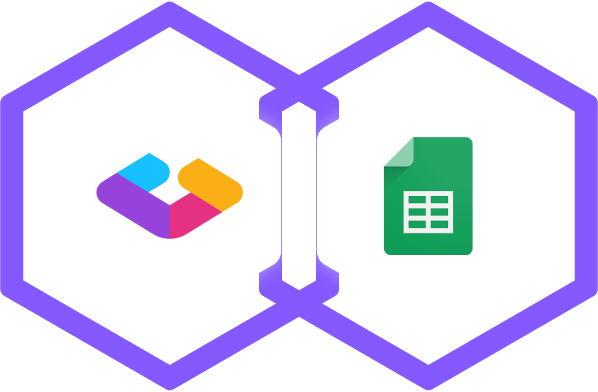 Connect Google Sheets with Gridly
Unite the content from your Google sheets into a single source of truth and push updates live faster.
Get to market faster with error-free content
Add new content in seconds
Let your team work on individual Sheets while saving time with automated content merging. Gridly collects the content you need from all your Google Sheets to complete your projects faster.
Say goodbye to manual content checks
The days of duplicate string IDs and unclear content statuses are over. Eliminate duplicates with Gridly's string ID control and detect outdated texts with automated status tracking.
Gain control over content quality
Avoid unwanted changes with granular access control and clearly defined content structure. Leverage translation memory, localization glossaries, and built-in quality assurance to ensure the best results
Superchage your localization workflow
Get up and running in minutes
Use Gridly's intuitive UI to manage GSheets connections in a way that fits your workflow.
No coding or external tools needed.
2
Check out how to get started with Gridly
3
Connect Google Sheets with Gridly
Frequently Asked Questions
Yes, Gridly enables you to map the columns you want to use in your Grids, then determine exactly where and how to import them.
Yes, you can set up multiple connections from one GSheet to various Grids in Gridly and manage them independently.
Absolutely! You can establish as many connections as you'd like from various Google spreadsheets to any of your Grids.
Gridly uses record IDs to identify rows and keep these IDs unique. By mapping them to ID keys in Google Sheets, Gridly assures that no duplicates will be pulled in when syncing.
Gridly tracks the date and time when content is updated. Dependencies compare the time of an update in Gridly with the time of an update in Google Sheets and set the status accordingly.
Gridly's integration with Google Sheets is free — all you need is a free or premium Gridly account.
There's no need to install Gridly's integration with Google Sheets — it's built right in! For detailed information, check the
related documentation
.
Want to know more
about Gridly?