Content and localization in sync
Accelerate content updates, take command of multiple languages, and free your team from version chaos.
Trusted by awesome companies
---
Regain context control, and time
Keep up with the increased pace of updates and tame various content types residing in separate silos. Mitigate delays, errors, and conflicts in your pipeline.
Streamline your
global releases
Make confident content updates of your app, game, site, or store at speed with a centralized content management and localization platform.
Unlock agile localization
Handle high-volume localization projects in record time. Run agile localization workflows with clear statuses and leverage built-in localization features.
What you can do with Gridly
One workspace, endless potential
Automate

Collaborate

Distribute

Control
Accelerate your productivity
Take advantage of an ever-growing set of built-in AI tools that you can combine in automated workflows tailored to your needs.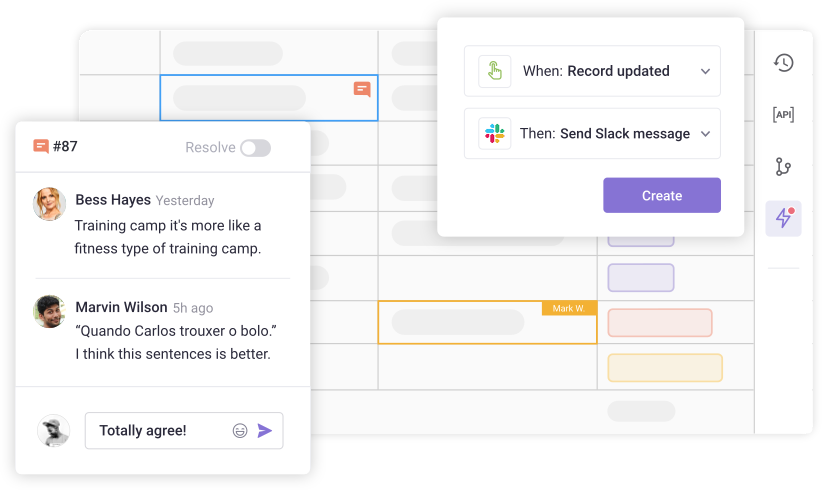 Unify your team
Collaborate efficiently with a single, definitive source of information. Unify your team's content management and localization processes.
Grids
Manage your content with the ease of a spreadsheet. Filter anything, make bulk updates, or automate with formulas.
Automations
Perform actions based on events happening with your content.
Tickets
Track issue statuses within a ticket center to complete projects faster.
Build a content ecosystem
Pull content from any source and push it wherever it needs to go. Connect your projects to Gridly in just a few clicks.
Gridly API
Make content accessible and exchange data with developer-friendly API.
File Import & Export
Import and export a vast range of file types with built-in version control.
Content Delivery Network
Push content live faster and deliver it anywhere with CDN assured by Cloudfront.
SDKs
Access data or trigger functions from your code with SDKs for .NET, C#, PHP, or Go applications.
AWS Lambda
Bring your own code into Gridly and run it with AWS Lambda functions.
Add-ons
Benefit from out-of-the-box add-ons and connect your favorite tools.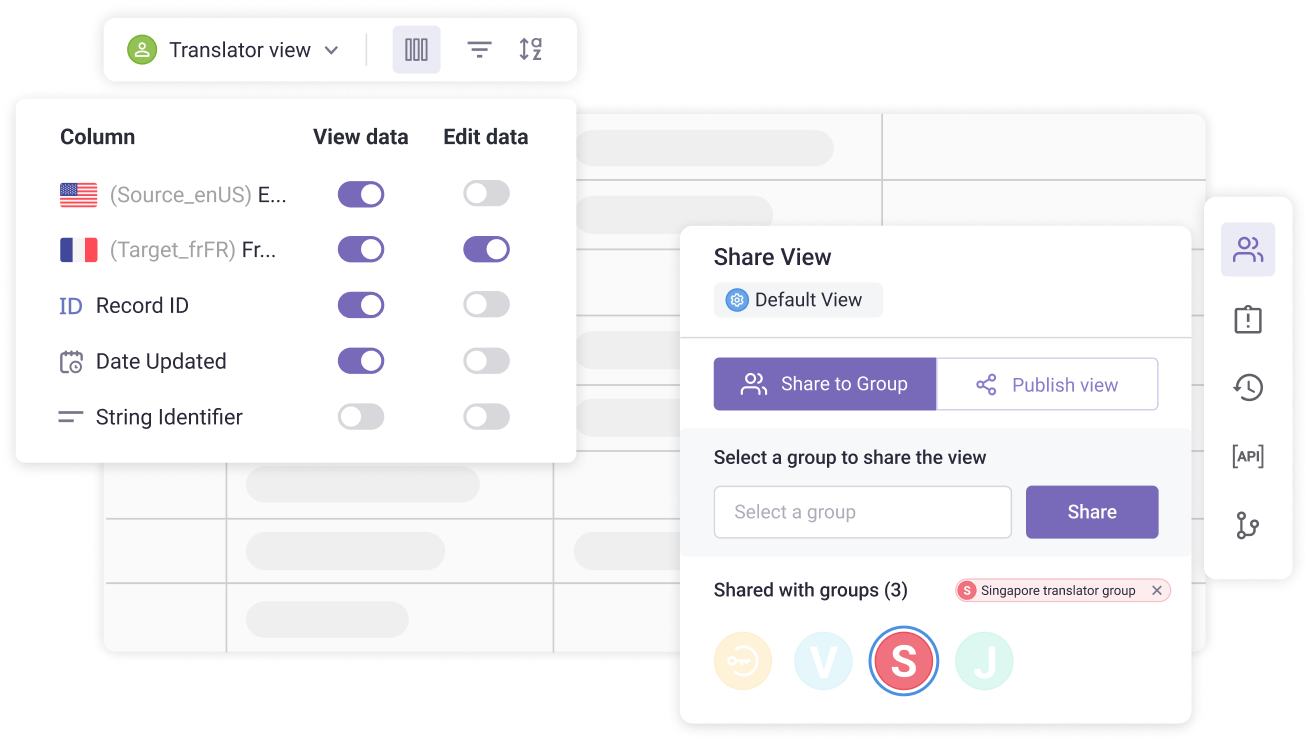 Stay in control
Unlock your team's full potential and avoid unwanted changes by giving everyone access to the content they need.
Access control
Protect your data with granular access control.
Audit trail
Track events in any cell, review history, and roll back if needed.
Data references
Use any content anywhere and eliminate inconsistencies with automated project-wide updates.
Roles and permissions
Assign roles and define permissions to manage user rights and control data access.
User groups
Group users together to manage their permissions and access rights in batches.
Whoop it up with Add-ons
Connect Gridly with your favorite tools and add extensions with additional capabilities.
Get started today
Manage all your multi-language content at speed with Gridly.